Regalo per gli utenti del sito
Da qui potete scaricare GRATIS
I VANGELI GNOSTICI
Un file eseguibile ( VIRUS FREE)
che vi consente, in tutta autonomia e sicurezza, di leggere i Vangeli Apocrifi. E' un REGALO del sito.
Neoliberismo sopravvalutato.
Lo dice il Fondo Monetario Internazionale
Neoliberalism: Oversold?
Finance & Development, June 2016, Vol. 53, No. 2
Jonathan D. Ostry, Prakash Loungani, and Davide Furceri
Instead of delivering growth, some neoliberal policies have increased inequality, in turn jeopardizing… Continua a leggere→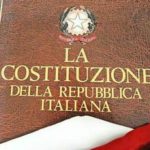 Il testo integrale della
Nuova Costituzione.
A parte il fatto che si tratta di un esempio di come NON si scrivono neppure i regolamenti di condominio, figurarsi la Costituzione, appare evidente, se si confronta il testo sotto con la COSTITUZIONE… Continua a leggere→